Roll over image to zoom in
Introducing the CAR SCUFF INNOVATIVE REMOVER.
CAR SCUFF INNOVATIVE REMOVER designed to restore original luster and color. Its activity decomposition grind sand, filler ingredients can quickly fill after decomposition and repair paint scratches. Easy to remove the oxide film on the surface and stubborn dirt, paint spots, burr, and color and luster lacquer layer again. This Car Scratch Repair Body Compound Can rapidly remove the paint of all kinds of deep and orange peel and paint primer of scratches.
Car Scuff Innovative Remover is the NEWEST INNOVATIVE INSTANT FIX SOLUTION to ANY SCUFFS, SCRATCHES, SWIRLS, or MARKINGS in your CAR. It is SPECIALLY FORMULATED with PREMIUM INGREDIENTS that EFFECTIVELY and INSTANTLY SAVES your CAR from SCRATCHES and RESTORE its GLOSS and SHINE to BRING BACK its ORIGINAL BRILLIANCE.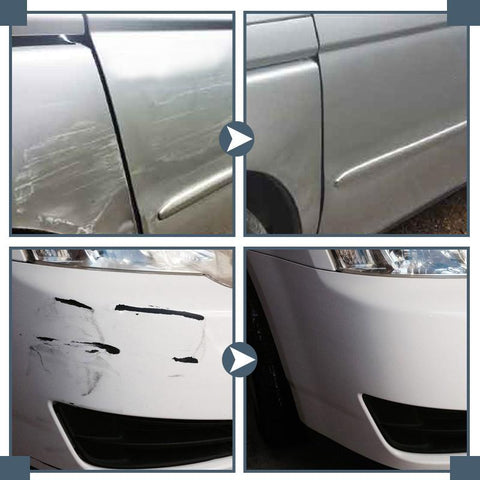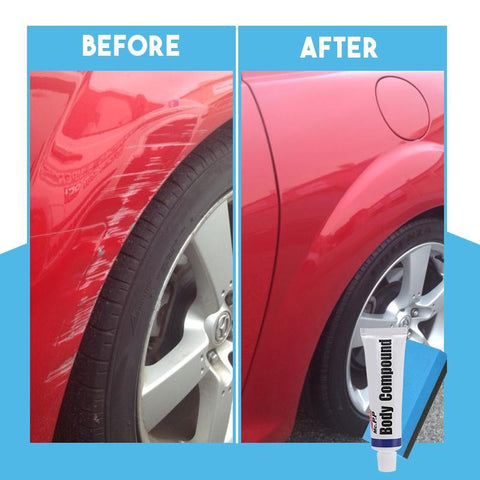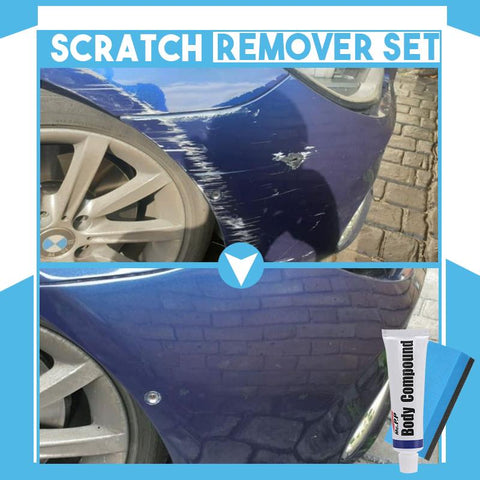 It is SUPER SAFE to your CAR'S COAT as it DOES NOT CONTAIN any WAX FORMULA, so it is GUARANTEED that the SCRATCHES are POLISHED and NOT FILLED IN. It can EASILY and QUICKLY ERASE the YEARS of WEAR and TEAR from your vehicle's paint as the COMPOUND COMBINES a MEDIUM-CUTTING with FINE FINISHING.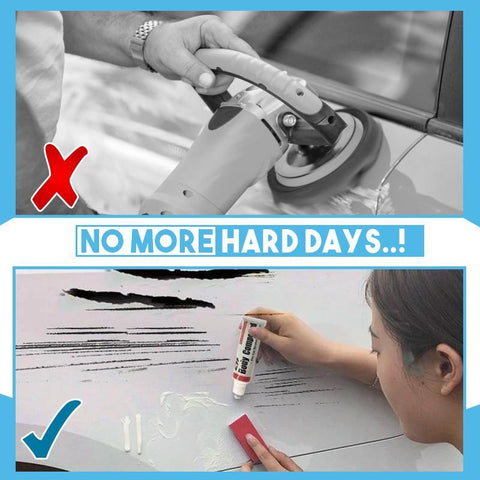 Car Scuff Innovative Remover has PREMIUM QUALITY CHEMICALS that has NO UNNECESSARY COLOR DYE or SCENTS. It comes with a SPONGE that is BEST PARTNER to the SOLUTION for a VISIBLE and EFFECTIVE RESULT. It is SUPER SAFE to USE and PROTECTS your car's ORIGINAL PAINT. It is GUARANTEED SAFE to any CLEARCOAT, SINGLE STAGE, and MULTI-STAGE PAINT. It is SUPER EASY and CONVENIENT to USE.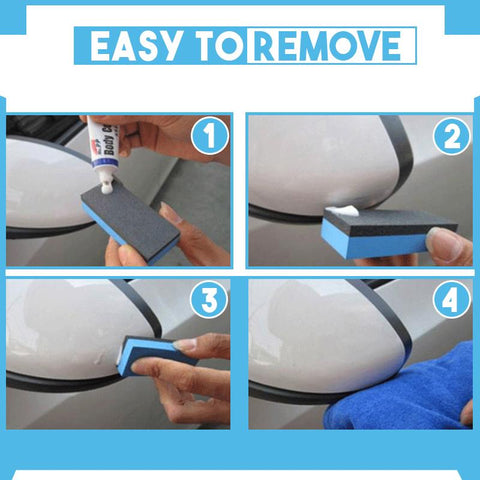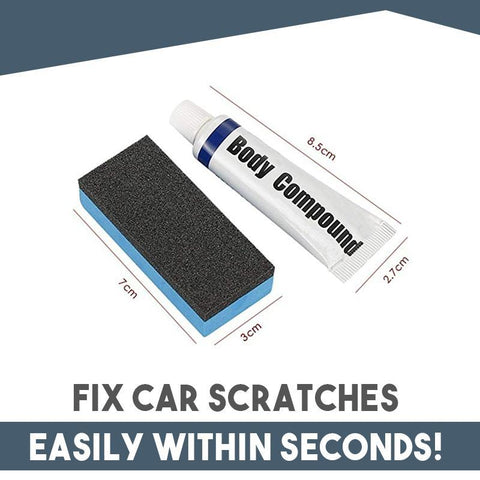 1 x Car Scuff Innovative Remover
1 x Sponge
Your payment information is processed securely. We do not store credit card details nor have access to your credit card information.