Roll over image to zoom in
Hassle-free hair styling in the comfort of your bathroom
Protect and nourish your hair, make your hair soft, smooth, elegant, and shiny!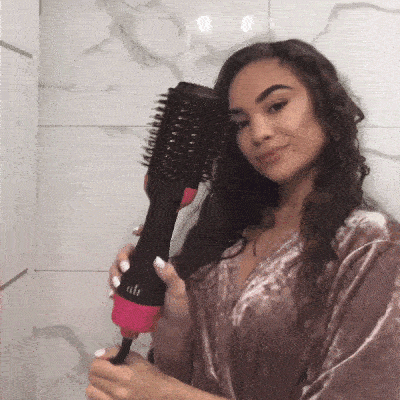 FEATURES
Multifunctional Hot Air Brush
Perfectly combining dryer, brush, straightener and curler. Blow dryer hair brush ensure to blow dry hair and meantime can makes your hair curler or smooth. hair dryer and volumizer for blow-drying and hair styling, easily create beautiful hairstyles.

Smooth Your Hair
The hair dryer which helps to condition the hair and nourish damaged hair. It can saturate the airflow, improve the condition of the hair, help decompose water molecules, and speed up drying. Speed, smooth hair, make hair shiny, make your hair shiny and smooth.
Unique Design
Hot air brush combined with nylon needle and tufted hair. The ergonomically designed handle provides maximum comfort. The oval brush can prevent hair from tangling, and has a massage ball head. The round nylon massage head comb can gently massage the head, relax the scalp and quickly and effectively organize the messy hair.
Easy to Use & Customized Settings
Adjustable temperatures 3 heats adjust making different hairstyles. The temperature control of the curling brush allows you to lock your hairstyle quickly and effectively, making it ideal for all hairstyles.
Simple Fast Hair Salon
360 degrees can be straightened at any angle and curling iron 2M rotating power cord. No matter where you are, you can carry it with you, and in less time, you can easily create beautiful hairstyles. You can get smooth, silky and shiny hair. Simple, fast, and lightweight, providing consistent results for all types of hair.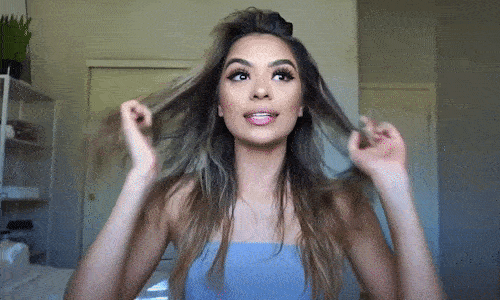 HOW TO USE
To get faster results, you can use a towel to dry your hair to remove excess moisture.

Divide the hair into several parts before starting the operation, and blow dry one part at a time.

Select the temperature mode you want (you can start from the low setting to test the temperature that suits you)

Straighten and blow dry: brush the hair brush from the root of the hair to the end downwards.

Curl and volume: curl the hairbrush from the tips of the hair to the roots, and hold for 2-3 seconds.

Repeat the previous step until all hair has been combed.
SPECIFICATIONS
Power: 1000W
Voltage: 110C-220V
Cable length: 200 cm
Temp Range: 60°C-120°C
Your payment information is processed securely. We do not store credit card details nor have access to your credit card information.